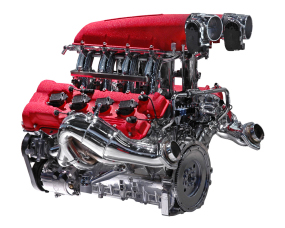 Truck and Auto Engine Maintenance –
Are you in need of truck and auto engine maintenance in Largo, Florida? 
At Auto Art Engineering, our team of trained professionals handle everything from small auto engine maintenance to complex truck engine rebuilds. 
Your car's engine is without a doubt, the most critical aspect of your vehicle, and without it, your vehicle will not run! Because the engine is so important to the life of your automobile, you must conduct regular engine maintenance to ensure it's in tip-top shape and functioning properly and safely. 
At Auto Art Engineering, we'll conduct routine maintenance tests, check your tires, inspect your fluids, examine belts and hoses, change your oil and oil filter, and more. When a professional performs these quick and affordable checks regularly, you'll end up saving tons of money on unnecessary repairs and replacements. You'll also save time since a full repair takes longer to complete than a maintenance check. 
Schedule a routine maintenance check today!
Even still, nothing last forever. The same goes for your car's engine. Every time you start your car, you're putting wear and tear on the engine. It's a simple fact! Regular maintenance can help.
While many people look at a truck engine and see a confusing jumble of metal, tubes and wires, at Auto Art Engineering our mechanics, know engines like the back of their hands. Our mechanics will be able to diagnose and fix any of the thousands of problems your engine may have. Our goal is to put your vehicle back on the road as quickly and safely as possible.
Don't wait until for your car to break down before you get work done. Ensure your engine lasts and avoid paying thousands of dollars for repairs and replacements by performing routine checks and maintenance. If you live in Largo, Seminole or Clearwater come and visit us at Auto Art Engineering. Having your regularly scheduled auto and truck engine maintenance performed will keep your vehicle running for many years to come!