Car Repairs | Largo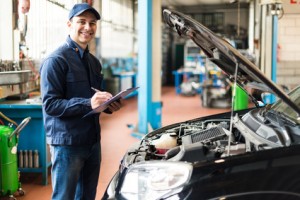 Occasional car repairs are hard to avoid for any vehicle in Largo. Auto Art Engineering understands that your automobile is one of your most used possessions, so we focus on providing quality maintenance and long lasting restoration.
Maintaining your automobile is an important aspect of owning it. Regular maintenance helps prevent major issues from occurring. Regardless of how well you look after your vehicle, bigger problems sometimes happen— if that is the case, Auto Art Engineering can help you fix things up.
Major Car Repairs
Your vehicle is a complex piece of technology. Things get run down with time, whether from severe conditions or in the case of accidents. If you need help understanding what is wrong, Auto Art Engineering can take a look. Some of the more common major car repairs that we deal with in Largo include:
Power Steering Repair
AC Repair
Front End Repairs
Transmission Repairs
Preventative Maintenance
Regular vehicle maintenance prevents the risk of larger car repairs in the future. We recommend preventative and periodic automobile maintenance.
Every vehicle is different. To best understand the basic needs of yours, we recommend checking out your owner's manual. The manufacturer addresses the type of maintenance that is necessary for your type of vehicle. If you are unsure about what your automobile requires, give Auto Art Engineering a call. We discuss your vehicle and help you create regular and periodic preventative maintenance schedules.
Regular Preventative Maintenance Includes:
Regular preventative maintenance requires changing the basic disposables every automobile goes through in Largo. Regular follow-up reduces the need for bigger car repairs in the future.
Oil— regular oil changes protect your engine. When oil gets dirty, it begins collects abrasive particles and which begin to damage the motor.
Fuel Filters— the fuel filter makes sure that the fuel entering your vehicle is free of dirt, rust, and other various contaminants. Replacing them at regular intervals ensures that your auto is running on clean fuel.
Air Filters— the air filter protects your engine from airborne debris. It is made to block dust, leaves, and other external material from entering into your engine.
Oil Filters— the role of oil filters is to remove contaminants from the oil. It needs to be changed regularly to retain the capacity to do its job.
Spark plugs— spark plugs are little bolts of lightning used to start your engine. Good spark plugs allow your automobile to start properly and your engine to perform maximally.
Regular Fluid Level Maintenance Includes:
All fluids run a course and then either need to be changed or refilled. Keeping an eye on the proper levels and quality is vital for keeping your Largo vehicle in good working condition. Here are the fluids to keep well balanced to avoid the need for major car repairs:
Transmission Fluid— this fluid lubricates the gears and gets burned over time when that happens replacing it is essential.
Radiator Fluid— this is also known as antifreeze coolant. It helps to keep your engine cool so that it may last longer.
Power Steering Fluid— ample power steering fluid allows for smooth, easy steering.
Brake fluids— this allows your brakes to work well and should be checked to avoid brake problems.
Periodic Preventative Maintenance Includes:
Periodically checking out some of the more durable aspects of your vehicle can lengthen the life of the engine, the tires and reduce the need for car repairs as a whole in Largo.
Tire rotations— tires wear out differently because of the weight differences on each wheel, tire rotation helps to promote even tire wear to extend their usability.
Engine Tune-ups— an engine tune-up is a procedure that inspects the various parts related to the engine, making sure that it the is working at its best.
Lubricating drive shaft components— your drive shaft is the mechanical component that transmits torque and rotation. It needs proper lubrication.
Signs that Your Car Needs Service
You know your vehicle better than anyone else since you probably spend at least a few hours commuting on a daily basis and know the noises it makes, how it starts, and how the brakes sound. When the sounds change, and you begin to notice irregularities, it is most likely time for car repairs. Watch out for these signs when driving in Largo:
Squeaking or squealing brakes
Green fluid or oil spots underneath your vehicle
Loud noises coming from under your vehicle
Chirps and screeches from beneath the hood
Call Auto Art Engineering for Car Repairs in Largo!
Auto Art Engineering can help you with your car repairs in Largo. Years of experience has made us familiar with many makes and models. We understand maintenance procedures and how important it is for you to get your vehicle fixed if major issues arise. Give us a call today at 727-559-0490 for an assessment and quote!