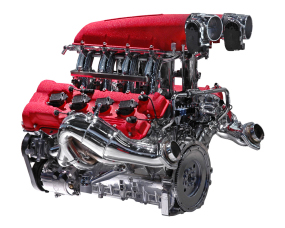 Truck and Auto Engine Maintenance – Here at Auto Art Engineering we do everything from a complicated truck engine rebuild to even the smallest auto engine maintenance work. Your car's engine is without a doubt one of the most important aspects of your car, and without it your car will not run! Because the engine is so important to the life of your automobile, it is crucial that you conduct regular engine maintenance to make sure it is working in tip top shape.
Like most things in life, nothing last forever. The same goes for your car's engine. No matter how well you engine is working, the fact is every time you start your car you are putting wear and tear on the engine. While many people look at an truck engine and just see a confusing jumble of metal, tubes and wires, here at Auto Art Engineering our mechanics know engines like the back of their hands. With their expertise, our mechanics will be able to diagnose and fix any of the thousands of problems your engine may have, with little to no problems, and have you back on the road in no time.
Because your engine is so important, don't wait till for your car to break down before you get work done. If you live in Largo, Seminole, or Clearwater come and visit us at Auto Art Engineering. Having your regularly scheduled auto and truck engine maintenance performed will keep your vehicle running for many years to come!